Dear business partner,
Do not miss this autumn the opportunity - during two international matchmaking events in Bratislava and Košice – to meet your potential business partners from Slovakia and abroad in one day and in one place!
read more...
---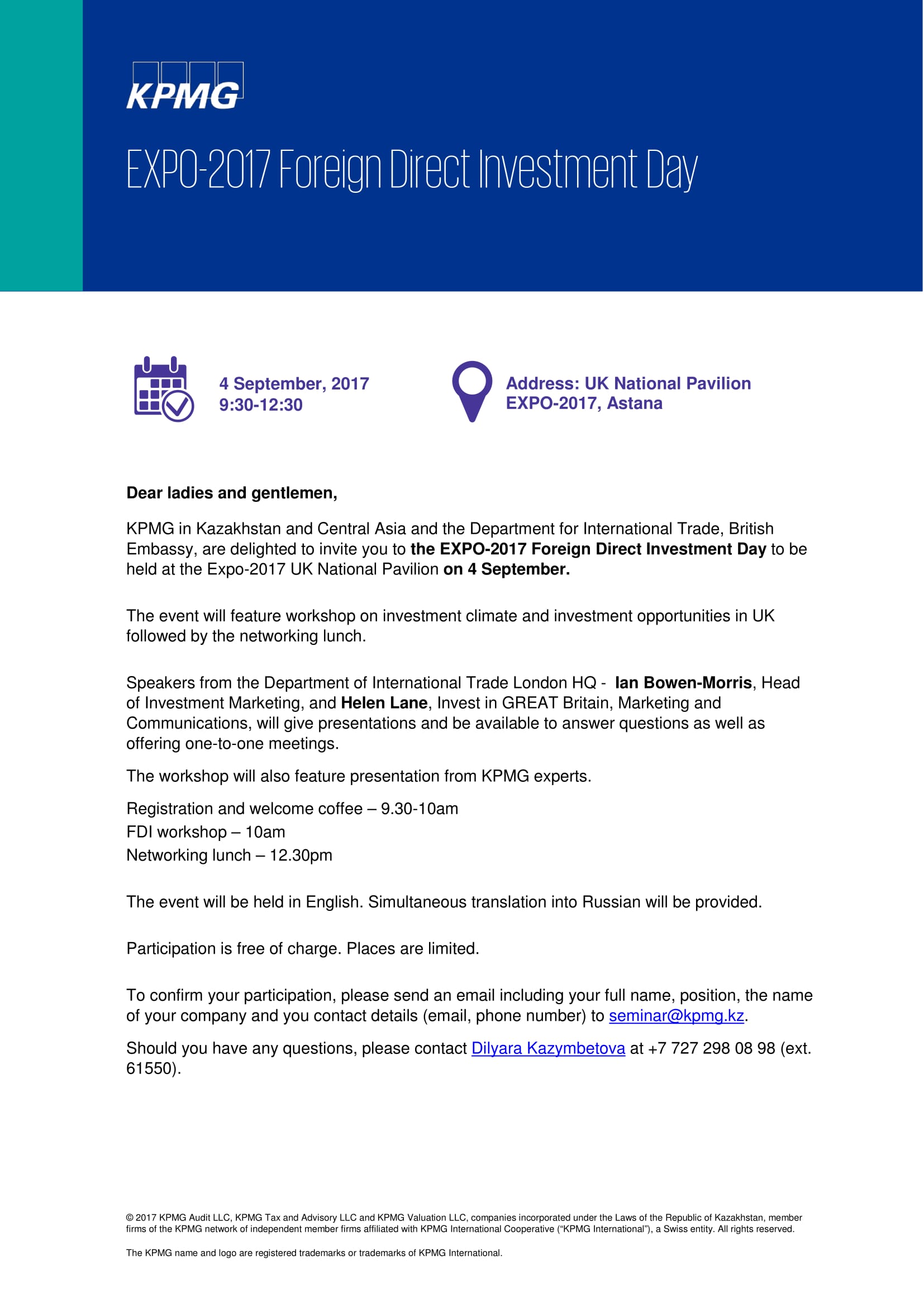 read more...
---
On 6–8 September, London will be hosting the 12th Europe-Caucasus-Asia (ECA) Forum, which most of you may also remember as CIS Local Counsel Forum.Since 2016, the Forum is held under the auspices of the International Bar Association. This is IBA's only regional conference covering the post-Soviet region.
AEQUITAS Law Firm is a long-standing participant of the event. Over the past several years, Valikhan Shaikenov, AEQUITAS Partner and Head of Dispute Resolution, has been moderating sessions dedicated to dispute resolution in court and arbitration. This years' session will be dealing with "Planning and resolving construction disputes in the ECA region."
read more...
---
18-20 июля в городе Алматы пройдет "Переходный курс для внутренних аудиторов СМК в соответствии с ISO 9001:2015"
Учебный курс позволит слушателям получить знания и навыки, необходимые для перехода на новую версию международного стандарта ISO 9001:2015, а также получить навыки проведения внутреннего аудита СМК в соответствии с требованиями ISO 9001:2015.
read more...
---
29 июня 2017 г. состоится второй семинар "Реализация Соглашения о расширенном партнерстве и сотрудничестве: проблемы и возможности для торговли и предпринимательства ЕС и Казахстана".
Мероприятие организовано в рамках финансируемого EC проекта "Реализация и повышение осведомленности о главах по торговле и предпринимательству Соглашения о расширенном партнерстве и сотрудничестве (СРПС) между ЕС и Казахстаном, а также членства Казахстана в ВТО".
read more...
---